CONNECTING BRANDS TO THEIR TARGET AUDIENCE
Our approach is to craft a visual language that connects brands and people through shared values.
We use culture and interests to connect brands with their target audience (people).
People drive the result so take them on our journey. Build your brands story that connects with communities and their cultures.
By using our seamless process blending creative design, strategy, and in-house production, we deliver consistent end-to-end experiences that deliver results.
People
drive
the
result.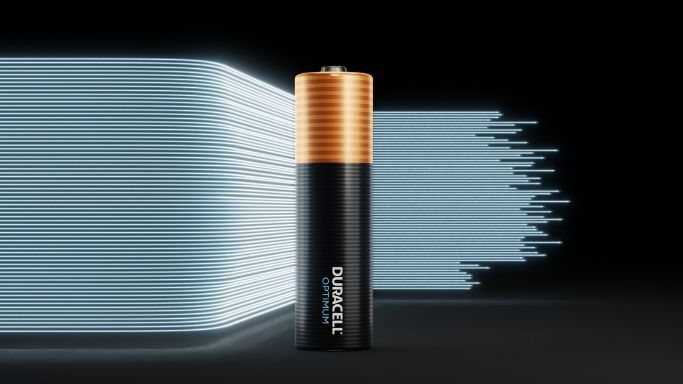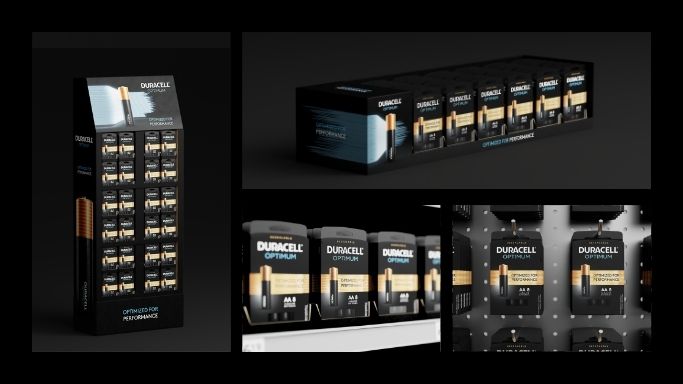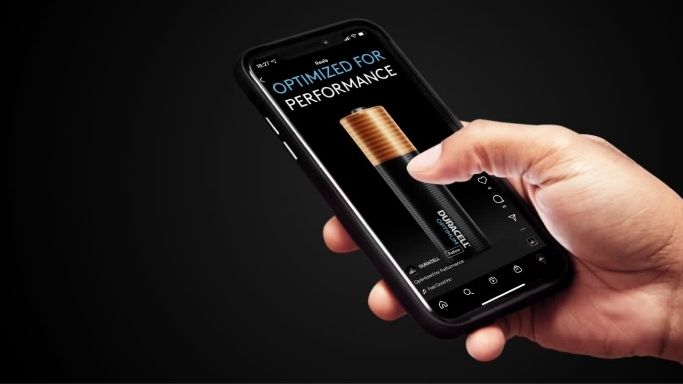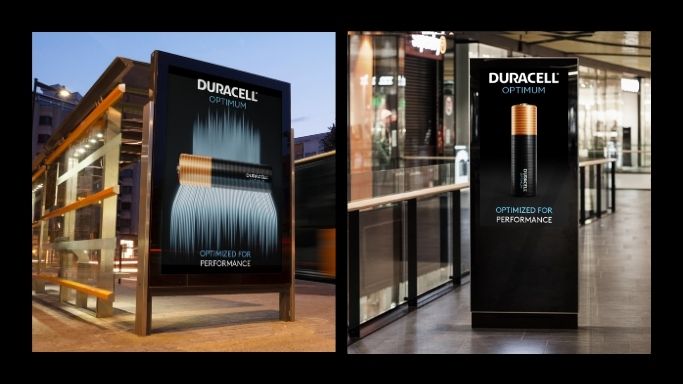 STRATEGIC CREATIVITY
Navigating the expansive landscape of modern marketing is a challenge, but with Hoeber, you're never alone. We seamlessly blend strategy and artistry, turning insights into impactful campaigns. Our commitment goes beyond mere service; we foster a partnership that deeply values and prioritizes your vision. By fusing business acumen with creative flair and cultural understanding, we craft narratives that resonate, ensuring your brand stands out in this vast terrain.
THE STUDIO EXPERIENCE
Our studio is more than just a space; it's a canvas for creativity. Versatile for photoshoots and special events, it's a locale deeply woven into the community, marrying top-tier facilities with local essence. Engage with our Studio and immerse yourself in a distinctive realm of culture and creativity.
VISIT HOEBER STUDIO
BEYOND PRODUCTION
With Hoeber, production takes on a new dimension. As your all-inclusive partner, from equipment essentials to professional shoots, we align our dedication with your goals. Together, we transcend the ordinary, providing a holistic solution that allows you to focus intently on what's paramount—your unique vision.
.capabilities
STRATEGY
Creative workshops
Content Strategy
Asset Production
Art Direction
Prototyping
Research and discovery
Briefing and Consulting
PRODUCTION
Photography
Photorealistic CGI
VFX Kinetics
Video and Motion design
Model and Set building
Behind the scenes content
Digital variations and cut downs
BRANDING
Visual Identity
Brand Ecosystem & Roadmap
Journey Mapping
Split A/B testing
Business strategy
Customer segmentation
Brand Messaging
.Work
EFFEN VODKA
Elevated brand presence with strategic animations
SOCIAL MEDIA
SOCIAL MEDIA
SOCIAL MEDIA
DURACELL OPTIMUM
Reinvented identity through cutting-edge 3D visuals
GLO JUICE
Launched distinctive brand voice and content
SCHLADERER
Amplified engagement with integrated social campaigns
ZEPHYR
Orchestrated captivating visual narratives and stills
Featured Engagements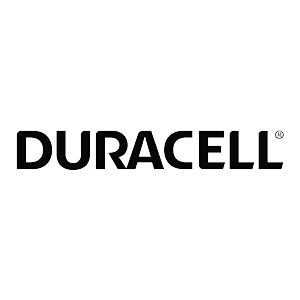 For Duracell, an icon in battery technology, we designed sleek 3D renders that both reflected its enduring legacy and showcased its future-forward approach. Our collaboration rejuvenated and solidified its leading market position.

Schladerer, esteemed for its traditional fruit brandies, partnered with us for a branding experience that honored its rich history while introducing a modern flair. Our design choices celebrated its timeless techniques, aligning them with contemporary tastes.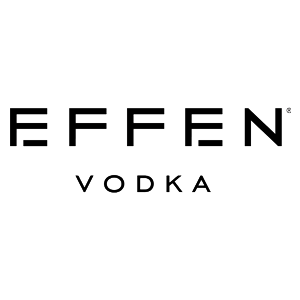 Effen Vodka's unique character was amplified with a custom-made animation, optimized for social media. This digital artwork seamlessly blended the brand's luxurious appeal with the dynamic world of online engagement.

Our partnership with Zephyr was focused on visual storytelling. Employing premium photography techniques, we portrayed the brand's elegance, capturing moments that communicated its essence to a discerning audience.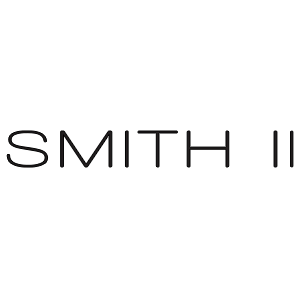 SMITH II's fashion-forward ethos was brought to life digitally through a website we meticulously crafted. Augmented by strategic social media content, our collaboration bolstered the brand's online persona, aligning seamlessly with its innovative designs.
For Glo Juice, we conceptualized and executed a full-scale brand campaign. From ideation to content production, we highlighted the brand's essence of freshness, resulting in a compelling narrative that resonated with its target audience.
Ready to Elevate Your Brand?
LET'S CRAFT YOUR STORY TOGETHER. GET STARTED NOW
questions and Answers
//001
How does Hoeber's approach to strategy differ from other agencies, and how does this benefit my brand?
At Hoeber, strategy isn't just about planning—it's about envisioning success. While many agencies may offer cookie-cutter solutions, we delve deeper, intertwining data-driven insights with an intimate understanding of your brand's essence. This tailored approach ensures that each campaign is not just effective but also genuinely resonates with your audience, amplifying brand affinity and loyalty.
//002
What types of projects or events can be accommodated in the Hoeber Studio?
The Hoeber Studio is a canvas of limitless possibilities. Crafted with versatility in mind, our space seamlessly accommodates diverse projects—from intricate photoshoots to immersive events. Infused with a blend of high-end facilities and local ambiance, the studio offers an environment where innovation meets inspiration, ensuring every endeavor becomes a masterpiece.
//003
How does Hoeber handle partnerships, and what level of collaboration can I expect as a client?
Partnership, in Hoeber's lexicon, is synonymous with collaboration. From our initial engagement, we invite our clients into a transparent and iterative process, ensuring their vision remains at the forefront. By fostering a symbiotic relationship built on trust, mutual respect, and open communication, we ensure that each project culminates in a harmonious blend of our expertise and your brand's unique voice.
//004
What is the process Hoeber follows from the beginning of a project to its completion?
Our project journey at Hoeber is methodical yet flexible. We initiate with a discovery phase, diving deep into understanding our client's objectives and audience. With insights in hand, we move to strategy formulation, where creative ideas merge with data-driven decisions. The design and production stages follow, bringing our collaborative vision to life. Post-launch, we analyze results, gather feedback, and refine where necessary, ensuring our clients achieve optimal success every step of the way.
//005
What types of brands or industries has Hoeber worked with in the past?
Hoeber has had the privilege of partnering with a diverse array of brands, spanning industries from tech to fashion. Notable collaborations include Duracell, Effen Vodka, and Glo Juice. Whether a startup or an established brand, we bring the same level of passion, creativity, and expertise to the table.
//006
How does Hoeber ensure that its solutions are uniquely tailored to each client?
At Hoeber, no two solutions are the same. We begin with a deep dive into our client's brand, goals, and audience. Our interdisciplinary teams then collaborate to craft bespoke strategies, ensuring the end result resonates authentically with the target demographic and aligns perfectly with the brand's ethos.
//007
How does Hoeber's team stay updated with the latest trends in marketing and design?
Continuous learning is a cornerstone at Hoeber. Our team regularly attends workshops, industry conferences, and online courses. Moreover, we foster a culture of knowledge-sharing through monthly team meetings, where we discuss emerging trends, tools, and best practices. This ensures that our strategies are not just current, but also forward-thinking.
//008
What kind of post-project support does Hoeber provide, if any?
At Hoeber, our relationship doesn't end post-launch. We pride ourselves on our aftercare, offering a range of post-project services from performance analytics to content updates. Clients can also rely on us for ongoing consultations, ensuring their brand continues to thrive in an ever-evolving market landscape.
//009
What are the core values that guide Hoeber's approach to work?
Hoeber stands firmly on a foundation of core values: Integrity, in every action we take; Innovation, to remain at the forefront of the industry; Collaboration, believing that collective wisdom yields the best results; Respect, for both our clients and their audiences; and Excellence, ensuring that we consistently deliver beyond expectations. These values are our compass, guiding each project from inception to culmination.
//010
How does Hoeber distinguish itself in an industry teeming with competition?
Hoeber differentiates itself through an unwavering commitment to understanding each brand's unique narrative. Our team doesn't just market a product or service; we delve deep to find the heart and soul of a brand, enabling us to craft campaigns that truly resonate. Our integrated approach, pairing strategy with innovative design, places us ahead in an industry where authenticity and strategic foresight rule supreme.
//011
In a world where digital trends change daily, how does Hoeber remain consistently relevant?
Staying relevant is woven into Hoeber's DNA. Our team is constantly immersed in industry research, workshops, and seminars. We believe that to lead in the digital space, we must be perpetual learners. This culture of continual education and adaptation ensures that our clients always remain a step ahead in the dynamic digital landscape. WE'RE A DIGITAL CONTENT AGENCY FOR BRANDS
Let's Connect
featured engagements
capabilities
STRATEGY
Creative workshops
Content Strategy
Asset Production
Art Direction
Prototyping
Research and discovery
Briefing and Consulting
PRODUCTION
Photography
Photorealistic CGI
VFX Kinetics
Video and Motion design
Model and Set building
Behind the scenes content
Digital variations and cut downs
BRANDING
Visual Identity
Brand Ecosystem & Roadmap
Journey Mapping
Split A/B testing
Business strategy
Customer segmentation
Brand Messaging